Where there's Chai, There's soul revival Love-Peace & Blablabla!
New at Mystic in 2018 is our newly adapted Chaisalmer snack menu offering a tasty combination of drinks and snacks.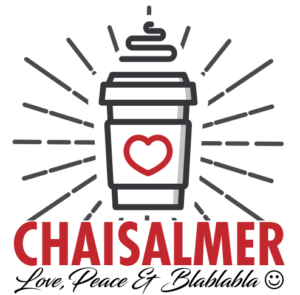 Take a break from your exploring to enjoy our comfortable cushioned balcony seats or hammock. Choose from an assortment of pancakes (nutella, honey banana, lime/sugar), pakoras, cheesy balls and other snacks. Pair it with a traditional masala chai, an iced coffee or Oreo shake…or for something more exciting…. one of our personal Mocktails (Pineapple Swing, The Honeymoon Experience or perhaps a Cinderalla Lost Her Shoe). Of course, you will have to visit to find out more!
Mocktails

The Pineapple Swing


             Lot's of Pineapple and Juice in Love with Coconut.

The Honeymoon Experience

Apple, Lime and Orange Juice united with Honey

Cinderella lost her Shoes

A Grenadine based Fruit Explosion.

Virgin Pina Colada

A Coconut Dream with Ice-cream for Pineapple Lovers
Super Healthy Mystic Jal Jeera

Our House Speciality 
The Blue Lagoon

A Very fresh, fizzy and blue Experience 

Mystic Lime Ice Tea with optional Mint
Fresh & Fluid
Real Juices

Pineapple, Orange, Apple or Mango

Seasonal Fresh Juice

Ask for it!

Flavours Tea

Cinnamon, Cardamon, Mint or Lemon Honey Ginger
A jug of fresh, homemade Ice Tea

you can't get enough 🙂
Softdrinks

Coke, Spite, Fanta, what else
Chaitastic!
A Cup of our lovely Chai

A pot of more lovely Chai

Mystic Mojito

Cold Coffee

Lassi Lovers!
Mango, Pineapple or Banana, choose wise 😉
Fried Ice Cream


Like Fire and Ice! Comes with amazing chocolate topping!

Dried Fruit Shake
Healthy and Sweet together. A unique experience!

Fruit Cream


A creamy experience with seasonal fruits. Comes with Ice cream!

Sundae Ice Cream
Chocolate, Vanilla or Butter Scotch with chocolate Topping
Mystic Pancakes
Plain Pancake

Lime Sugar Pancake

Nutella Pancake

Nutella Banana Pancake

Honey  Pancake

Honey Banana Pancake

Mystic Pancake Combo!

Nutella, Banana and Honey Lime Sugar! Yeah 🙂

Pakora!!

Cheese, Daal or Mix Veg Pakora

Cheesy Balls

Cheesy Fries

Cheese Omelette

Perfect for any time of the day! A great source of affordable protein!
Snacktastic 🙂
Chana Chilli

Fried Potatoes

Fried Garlic Snack

Masala Papadam

Peanut Masala

Veg Crispy Sensation

fried veggies, Schenzuan sauce, Onions and Garlic!

Chicken Lollypop

Juicy on the inside and hot & Crunchy on the outside

Cheese & Garlic Toast

4 pieces of toast with a tasty mix of mozzarella and garlic

Chana Chat

so healthy & delicious! Chickpeas in a tasty, secret sauce, love it!

Chicken 65

Deep-fried chicken dish originating from Chennai! Ginger, garlic, red chillies!

Opening Hours
Nourish your belly and your soul in our ambient rooftop café.
Breakfast: 7:30am – 10:30am
Lunch: 12pm – 3:00pm
Dinner: 7pm – 11pm

Reservations
for reserve your place, please click on Book the Tour.
Please do not hesitate to contact us if you any any question. .
+91 9 672 730 954
info@mysticjaisalmer.com